Without A Time Consuming Second Job
yeah right …  I know, that is what I thought…
Have you ever been in the situation where you just want to stop the world and get off… Busy job, kids screaming, hubby asking where  dinner is, having to choose between school shoes or my shoes… Always too much month and never enough money? I found myself on the wrong end of this picture just after my second baby was born,.
I was the breadwinner in the family. My job was high pressured, came with a big car and a big salary, but also huge demands on my time. Well when Reuben was born I was really torn between my need to be at home for him and the greater needs of the family, as we had depended on my income.
What Are The Alternatives
I do not know if you relate to this, but I have tried so many things to replace my job, or supplement that income or even try to replace it … Everything I have ever tried to do has resulted in me loosing more time at home … all really counterproductive, even the Avon and Better-ware route had an appeal at first, as they allow you to establish a business a bit like a franchise but without the huge upfront costs…
I have had second jobs close to home, working around my husband, and the childcare needs.  That meant there was always one of us at home … but we never had any time for just us … and we drifted apart…and again part time jobs equal Part Time Money.
 Work Smart Look For Residual Income
I had to find something else, and in an attempt to break out of the 9-5, I had written a book and was looking to find a way to promote that, and came across digital marketing … To be blunt, I didn't have a clue. I was skeptical that anything so simple could work, and I was wary of being taken for a ride as the internet is a place full of get rich quick artists and the like.
However there were things being talked about that really grabbed my attention. The fact that by acting as an affiliate marketer, I could promote other peoples products and never have to get involved with the handling and shipping…
That alone is massive … If you have ever been in an Avon Reps house on product day you will understand why that is such a blessing. The house smells lovely … but there are boxes and boxes everywhere… chaos to be honest… 100's of orders to made up and placed into bags then delivered… I was trying to get out of a job … I had just created a second and third. I was sales, and the distribution agent, picker, packer and transport … This was not getting me my time back, and lets be honest the rewards were not huge either …
What Is Affiliate Marketing?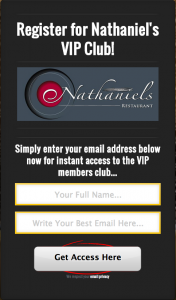 In a nutshell you find products that you like and relate to and  then share the benefits of them. I always use a restaurant as an example, because I enjoy eating out…
Lets suppose that you go out for a candle lit dinner and have a great time. The service a just right, the food to die for, that double chocolate surprise was a dream, everything was exceptional.
Customer testimonials and reviews  are the best form of promotion, and with the advent of digital technology very easy to target and track. So I share my experience of the meal and my testimonial attracts other customers and the restaurant reward me.
If you are struggling to think what you can promote … just go and look at amazon … all their products are able to be promoted by affiliates, through the amazon program… and there are many other places where you can find electronic and digital products to promote …
High Ticket Sales
However you are going to have to sell a lot of $5 dog training manuals or how to 'burp baby manuals' ( seriously? )to earn enough to retire on, and this where Top Tier Marketing comes in.
In Top Tier Marketing you can sell single products from $1,000 to $25,000 to $40,000 a sale ( I know I was blown away too!) and the best thing is because the product suites are tiered from entry level to membership level and then to top tier … and there will be a back office team that specialise in the back offer sales … all you have to do is learn how to generate leads that are looking for these products … and there are a large amount of them out there!
Where people miss the basic premise here is, that the effort to promote a $1000 commission sale is the same as the effort taken to promote a $5.00 sale … I'll leave you to do the sums…
If you would like to know more about high ticket sales or any affiliate marketing … then please complete this form , it is a simple email form that will entitle you to three free gifts from The Inspired Mum Collection, and will share with you my secret ( really the only secret is attitude, work ethic, and working with the right people) in the form of a series of videos….
I will not tolerate spam and will certainly never allow The Inspired Mum Team to share your email information, with anyone…. if you do not like what you see the free gifts are yours to keep, all you will have to do is hit unsubscribe.
Take Care
Anna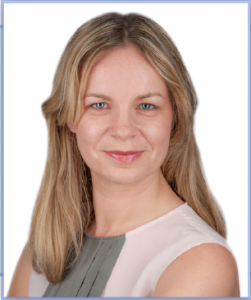 About The Author
Anna Davidson Thawe,
is first and foremost a Mum to Jacob and Reuben,
She is a published author, and a very successful Founding Member Of The Digital Experts Academy.

After nearly 15 Years in the corporate world of pharmaceutical sales she has become one of the countries leading Mumpreneurs who specialises in Social Media Marketing and Social Media Management.
Anna coaches a limited number of people a month on a personal level.
You can find out more by registering here http://inspiredmum.co.uk/2ndincome