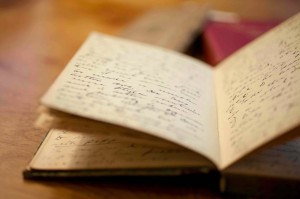 If we go back 3 years you may recall I had got my book to the proof readers for a second read, I had found an on line marketing system, and I was feeling confident …. Was it all plain sailing from then on … in retrospect it does feel it … but lets just skim the pages again and see what sort of thing was happening beneath the surface as I glided effortlessly through life, having it all, living the dream !
Saturday
I need to be careful, I am in this strange Hotel, with loads of people around me dressed to the nines. There doesn't seem to be a lot of single women here. Oh God I wish I could have stayed last night. It would have been so much easier… do not buy anything Anna, DO NOT BUY ANYTHING
Sunday
Oh wow that went well… 6K in dollars… piss willy in reality, but how do I tell him… to hell with it, it was my money, I am investing in myself.
Met some good people too… never know in the future we could do stuff together…
Monday
Right so I am now a platinum member of The Digital Experts Academy, feels good, does this mean I can now retire? Christ no it looks like it is about time to start work… I thought I was busy before … my god I need to get a grip.
Tuesday
Jesus, school run, nursery, get to laptop, nursery, Reuben home, lunch, sleep, laptop, School run, Thomas The Bloody Tank. Am I seriously thinking this is better for them, It like I am controlling them with videos… I must be an awful mother!
Wednesday
I Love Playgroup! I push him in then sit in the car with my laptop… The other Mums obviously think I am weird… but nearly two hours … I need an assistant!
Thursday
Weekly conference call webinar jobby, Like I do not have enough to do … The bloke  who I met at Bracknell was messaging me in facebook… good laugh … talking about masterminding… no F'in chance it was his idea that I do that bloody jingle on facebook adds… never had another approved since then … if he thinks I am sharing anything he can stuff it!
Friday
Girls Night Out… I am driving… so no chance of a headache this week…. bugger.
Saturday
hmmm women's problems seem to work! More Thomas the Tank…
Sunday
Who does the 13itch think she is? Talking to me like that, I am a big girl I know what I am doing… hate sunday lunches #families.
Monday
Jacob in trouble again… I'll never get anything done … I deffo need an assistant!
Tuesday,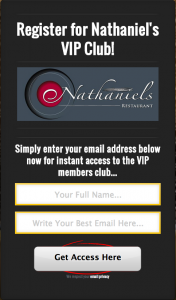 I need some income, I am going to start translating this knowledge into cash and get some local clients.
Nathaniel seemed to like the add steady retainer, work my own hours,and what about the guy who did the heating…I reckon I could re do his website, along the lines I did H's
This will get profitable.
Wednesday
Result who would have thought that play group would have turned up a client like that …
Still very Laura Ashley go on, Reuben do it again!
Thursday
What I learnt today… you cannot microwave an Ipad! Thanks Reuben That got mummies attention … seriously what is wrong am I neglecting them? ( I am beginning to develop a real loathing for Ringo Starr and his chirpy Thomas voice!)
Friday
Book Results are in … looking good… I am glad I followed the strategy outlined in the master marketing webinar… it felt counter intuitive to give them away … but hats of To Guy & Ilan It worked
Saturday
Touchline Mums are us! I never wanted this… I never wanted football kit to even wash … oh well could be worse it could be pony riding kit I suppose!
Sunday
Well that was interesting… I am thinking of setting up a mastermind with a bloke who has deleted his web site and his aweber list … hardly grounds for confidence!
Monday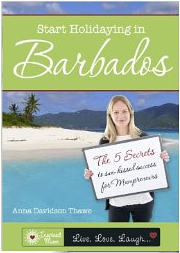 Accountability works… I don't mean it made me rich, but boy it certainly got  me focused … I only wrote down 10 things I wanted to achieve this last week… I managed less than 1/2 … but do you know what I actually got more done than any other week since I started … Feeling good…
We'll Join Anna again when we see what accountability can really do for your business…
see you soon
Anna
The Inspired Mum